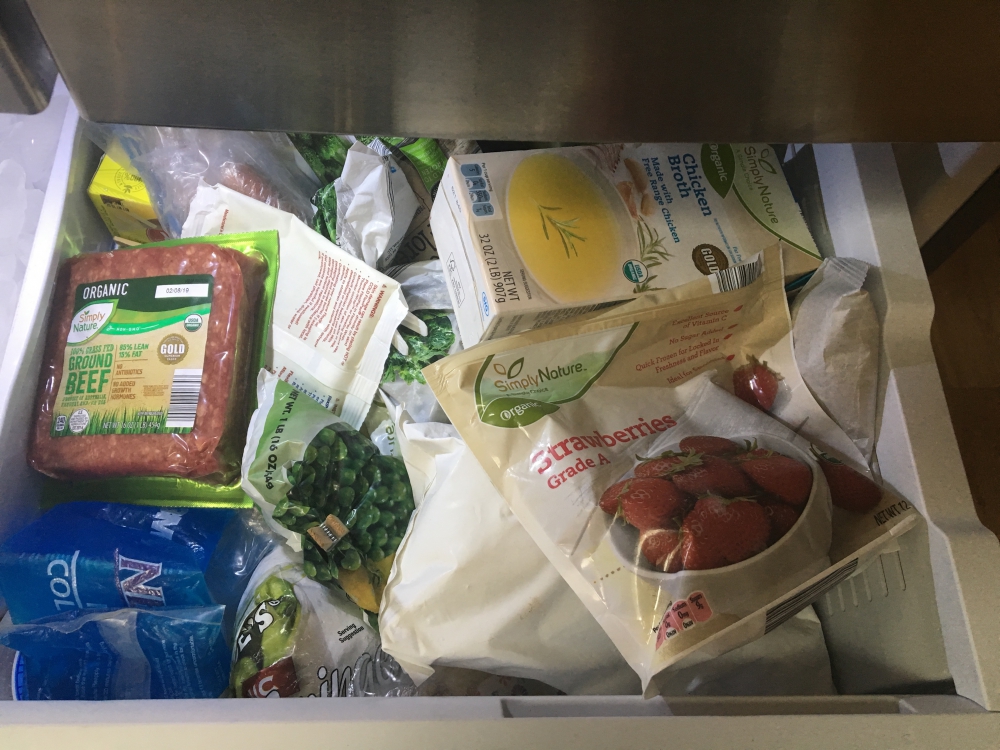 "Worry does not empty tomorrow of its sorrow, it empties today of its strength." Corrie ten Boom
"Do we have enough food?" Ethel asked in a panic.
I don't remember how I answered, but I do remember feeling shocked the first time I heard the question.
The reality was that if the whole city of Dallas shut down, we could eat well for weeks from the food in two fully stocked refrigerators, two deep freezers, and a walk-in pantry. I had never been to a home that stockpiled so much food.
This questioning was posed several times a day. We were staying with Ethel while her daughter went on an extended trip. The family lived in the wealthiest section in the city.
My black Labrador, Kobie, reminds me of Ethel in her obsession with not having enough food. She has had anxiety about missing a meal since we rescued her as a puppy.
At 4pm as if on cue, she starts circling in a panic wondering if we are aware that she needs to eat soon. Kobie's anxiety is totally unfounded—there's a 50-pound bag of dog food in the garage. And she's never missed a meal since she's been our family pet.
Sometimes our worries are unfounded. Some of us have had anxiety since childhood. Often worry can be such a part of our lives that we don't even question its presence.
Often age-old fears and anxieties can resurface with a vengeance especially after a loss. Satan can use our pain to get us to fret over other bad things that might happen. And like a run-away train, our anxieties left unchecked can wreck emotional havoc in our lives.
One of my favorite go to verses to combat anxiety and fear is found in the letter to the Philippians.
Be anxious for nothing, but in everything by prayer and petition, with thanksgiving, present your requests to God. And the peace of God which transcends all understanding, will guard your hearts and minds in Christ Jesus. Phil. 4:6-8
Let's resolve together to pray when worry floods our hearts because there is a better way to live.
***There is a sign-up on the Home Page if you would like these weekly blogs sent to your e-mail.
#healingfromgrief #Christiansandloss #whatGodsayswhenyouarehurting #doChristiansgrievedifferently #christian #HelpHopeandHealing #author