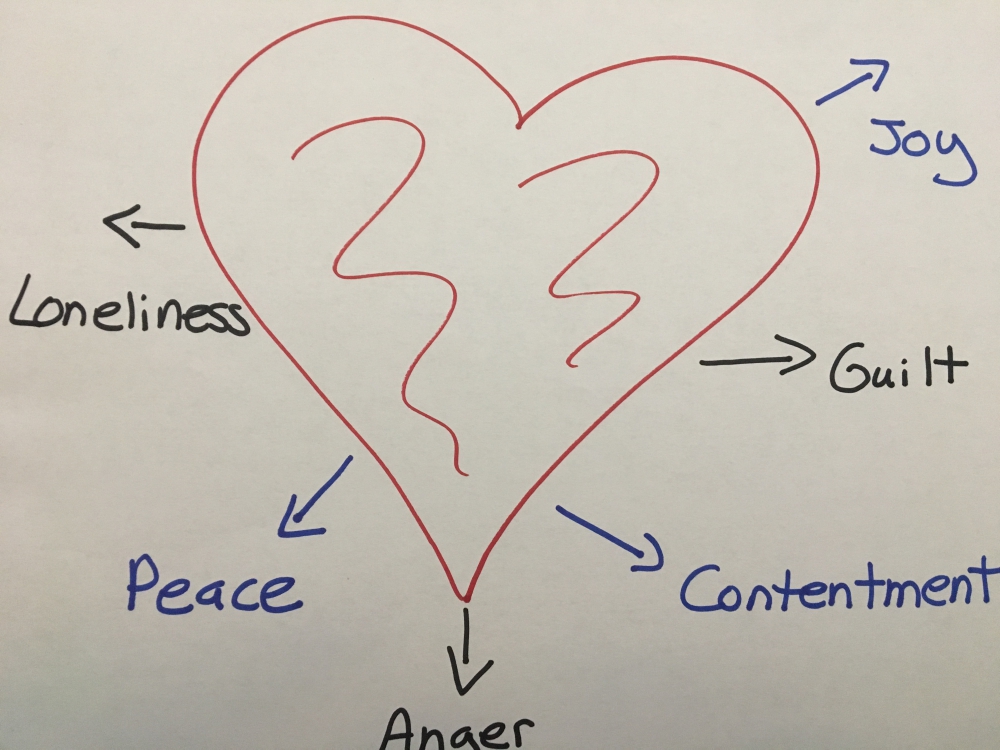 Above all else, guard your heart, for everything you do flows from it. Proverbs 4:23
Ever met a chronically negative person?
George, my former next-door neighbor, comes to mind. He reminded me of a weatherman--lighting up as he spoke about bad weather in the forecast. George had perfected the ability to spin a gorgeous day into the dread of bad weather to come. If it were nice out, George would remind me that rain was in the forecast.
George's negative mood was so toxic it affected those around him. I avoided him—I'd go inside if he came outside. I'd stay inside if I saw him outside. Had I taken the time to hear more about George's life, I'm convinced he had a lot of unprocessed grief—issues of the heart he never dealt with.
In my counseling practice I work with those who have a painful past that shows up in the present. One of the telltale signs is a negative attitude showing up as anger.
Sam oozed of tension and irritation. Horrific tragedy struck one of his adult children when they were being falsely accused of a serious crime. Instead of processing the pain, Sam kept things bottled up. He wouldn't discuss this crisis with his wife or anyone else. He shut down. Until his wife would make a casual comment setting off his temper. Then he would clam up refusing to speak.
What was going on? Sam had years of practice bottling up his emotions. From a young child he had learned to be tough—to bury his disappointments. Parents that frowned upon crying. The only emotion he could now feel was irritation and anger. And just about everything bugged him.
Our negative attitude is a signal that something isn't right with our soul. We haven't been dealing with issues of the heart. As life marches on crushing losses begin to pile up—broken relationships, health issues, a wayward child, unrealized dreams, guilt over poor decisions, or financial problems.
Unprocessed emotions don't go away—they get buried alive. These buried emotions show up in a negative attitude such as anger, loneliness, guilt, or despair.
As we embrace 2019 let's resolve to guard our hearts—to process emotions rather than bury them. Those around us will be grateful.
What steps do you take you to guard your heart?
***If you want these weekly blogs sent to your e-mail be sure to sign-up on the Home Page.
#doChristiansgrievedifferently #Christian #Grief #HelpHopeandHealing #author