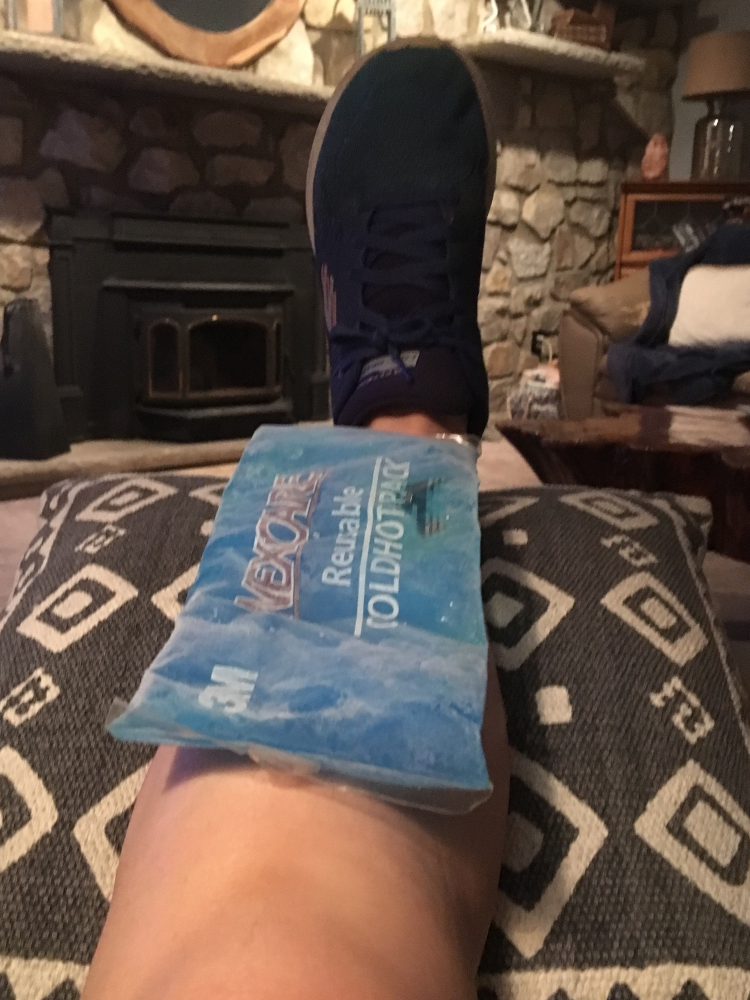 "Have you anointed yourself with oil?" Donna asked.
"No," I said.
"Well then you are being disobedient. How can God heal you," Donna shot back.
My gym buddy believes in healing through prayer and anointing.
My ailment was shin splints. The day after my new workout regimen I woke up to pain in my shins. Cranking up the incline on the treadmill to 15 turned out not to be a good idea
I was telling Donna about my injury. That's when she rebuked me for not anointing myself with oil. We went back and forth in friendly discussion. I challenged her belief on God's promises concerning healing. She challenged me on my "disobedience."
After a few minutes of debate, it became clear we both weren't changing our position. We left as friends.
In the car ride home, I reflected on the conversation on healing and God's will. I recalled the disillusioned people I've spoken with through the years. I remember one young woman who was devastated after her father succumbed to cancer. Her family was convinced God promised He would heal Dad.
After Dad took his last breath the family was crushed. They felt betrayed by God. God now seemed like a Father who broke his promise.
I'm not going to cover the theology of healing in this short blog. But I'm touching on this topic because I have seen good people derailed after loss with faulty beliefs. I believe the Bible does not always promise healing in this life. Sometimes God does heal and sometimes He doesn't.
The following are a couple of examples of faithful Christians in the Bible who were not healed.
Even the apostle Paul left his traveling companion and ministry partner sick ". . . and I left Trophimus sick in Miletus" (2Timothy 4:20).
"Stop drinking only water, and use a little wine because of your stomach and your frequent illness"(1Timothy 5:23). Paul doesn't rebuke Timothy for not being healed, but gives him practical advice.
Wrong beliefs about God devastate Christians when the terminal illness isn't cured. We feel betrayed by God. Instead, we've been a victim of faulty theology.
What we believe about God matters especially when the stakes are high.
My shin splints are no big deal so my friend's faulty theology didn't bother me. I would have been angered if she had shared her belief on healing if I had experienced a significant loss.
That leaves me to my theology on shin splints. I'm using the Rice Formula--Rest, Ice, Compression, and Elevation. I've added prayer to the mix. And I've predicting that in 2-4 weeks I'll be ready to get back on the treadmill. But this time I'll gradually increase the incline.
Would love to hear your thoughts on healing.
***Sign-up on the Home Page to receive these weekly blogs.
#doChristiansgrievedifferently #Grief #Christians #HelpHopeandHealing #Author