Nor do we dare to classify or compare ourselves with some of those who are commending themselves. But when they measure themselves by one another and compare themselves with one another, they are without understanding. 2 Corinthians 10:12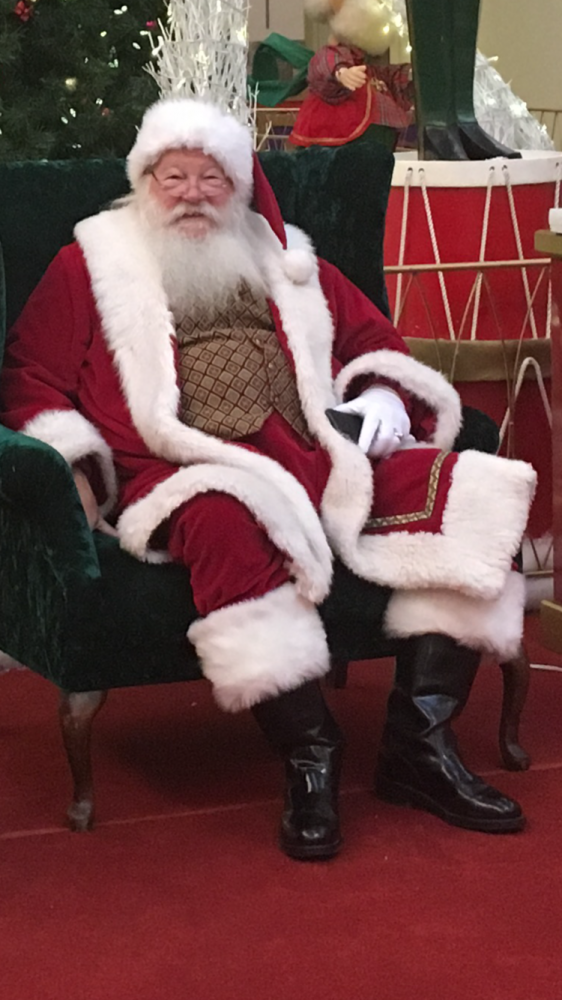 I caught Santa on his phone. He wasn't happy when he saw me snapping his picture.
Can you see where he hid the phone?
Since Santa has elves, he doesn't need Amazon Prime. I'm guessing he was checking social media. Perhaps that's how he now determines who's naughty or nice.
At times I've taken a social media break if I detected that it's effect on me was draining. There isn't a week in which someone doesn't share with me the negative effects of viewing friends' lives through the distorted lens of social media.
When we are grieving and are bombarded with friends on Facebook who have what we just lost, we can sink further into pain.
Health. Wealth. Adventure. Children. Grandchildren. Loving Spouse. Dream Job. Beautiful home. Great Friends.
The Bible says that those who compare themselves with others lack understanding. No one wins when we measure ourselves against others. Either we become proud or fall into the sin of envy.
I have a secret. All of us have something in our life that is difficult. Something we don't post on Facebook or Instagram.
Ever wonder what Jesus' life would look like on Facebook? Miracles. Feeding of the 5,000. Healing of the blind man. Clearing the temple.
Can you imagine all the "likes" Jesus would have received when he raised Lazarus? And the "angry faces" from the religious leaders.
Would the highlights reveal a Savior that revolutionized the world? I don't believe so.
What have you discovered the downside to social media? I'm curious if any of you have taken a social media sabbatical.
Thanks for reading have a blessed New Year.
Dee
***You can sign-up on the Home Page to receive these weekly blogs.
#Grief #Loss #Counseling #HelpHopeandHealing #Author #Christian