Billy Graham's Insights on Grieving
Tuesday, August 14, 2018 by Dee Lundgren MA LPC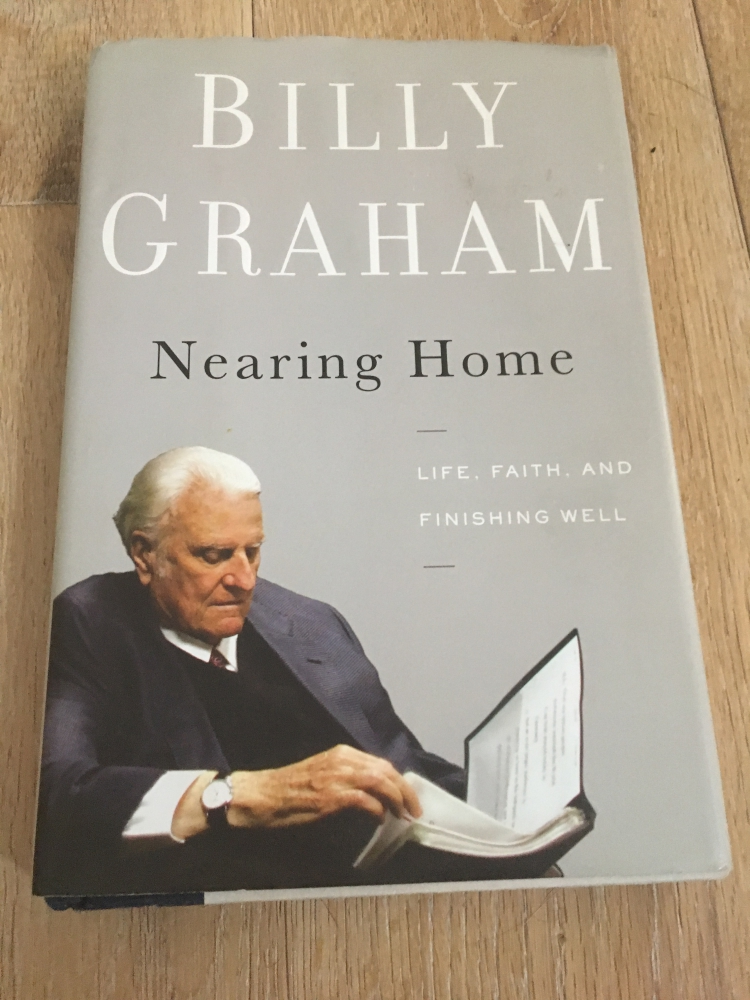 One of my favorite books is written by someone I have great respect for—the late Billy Graham. In his book, Nearing Home, which he penned at the age of 93, Billy shared some interesting insights on aging. Included were his thoughts on grief.
Billy begins by saying that grief will eventually come to all of us so it is best to prepare for it. And when you live into your 90's you have had to say good-bye to many friends and family members.
There is a time for everything,
and a season for every activity under heaven:
a time to be born and a time to die. Ecclesiastes 3:1-2
Billy Graham shared four ways that he dealt with the death of his beloved wife Ruth.
Accepted his Feelings—not denying or pretending everything is fine.

Looked to the Future—don't focus only on the past but turn your heart to the future. Our future hope is in heaven for those who have put their faith in Christ. The Bible says: For God so loved the world that he gave his one and only Son, that whoever believes in him should not perish but have eternal life. John 3:16

If you haven't made a decision to accept Christ, I'd encourage you to not put it off. Jesus died personally for you. God is holy and all of us have fallen short of the glory of God. Therefore we all need a Savior. Jesus' death on the cross paid the penalty for our sins. Trust Christ and his payment and receive the free gift of eternal life.

For the wages of sin is death, but the free gift of God is eternal life in Christ Jesus our Lord. Romans 6:23


Helped Others—in time it is important to focus on comforting others with the comfort we have been given.


Turned to God—taking the burden of grief to God. God comforts us through his presence.
So do not fear, for I am with you;
do not be dismayed, for I am your God.
I will strengthen you and help you;
I will uphold you with my righteous hand.
Isaiah 41:10
As always would love to hear your thoughts in the comment section. #BillyGraham #John3:16 #SalvationFreeGift
---
---