I'm scared of driving through tunnels. Especially the long ones found in western Pennsylvania. I feel like I'm either going to cross over the line or hit a wall. It must be a depth perception gene that I'm missing.
But the thing about tunnels is that once you enter you need to continue until the end.
Tunnels are like the grief process. When any type of loss occurs, it seems we are in a dark and confining place for way too long. Life slows. Our days are filled with a cloud of sadness.
And like tunnels, even long ones, there is light at the end.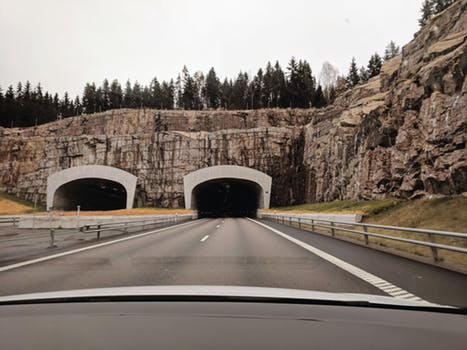 Grief is not a one-time event but a process.
Experts have proposed that grief has five stages—denial, anger, depression, bargaining, and finally acceptance.
Grief feels different as the days, weeks, and months pass. Whatever stage we find ourselves in it is important to keep feeling the feelings. Even the painful feelings.
Remembering that you can't heal what you don't feel.
Process the pain with not only God but with safe and supportive people.
The word, grief, comes from an Old French word that means a heavy burden. A burden that we aren't able to carry by ourselves.
God did not intend for us to shoulder our significant difficulties alone. We all need support.
Often folks don't have others to share their pain. Maybe you did when your loss was fresh. But then friends and family let you know that it was time to move on. But you weren't ready.
Losses need to be shared. There are many different support groups for whatever loss you are going through.
One of the main ways God brings us comfort is through the comfort we receive from others who have gone through painful trials.
In the Bible we learn that God wants to comfort us in our losses.
(God) comforts us in all our suffering, so that we may be able to comfort those who are in any kind of affliction, through the comfort we ourselves receive from God. 2 Corinthians 1:4
One organization that I recommend to those who are looking for a grief support group is Grief Share. It's a faith-based ministry that is a perfect place to find comfort after losing a loved one. There are thousands of groups throughout the U.S. Check out their website at http://www.griefshare.org/.
Blessings to you as you travel through your tunnel toward the light.
---
In some future blog posts, you will be hearing from my good friend, Abbigail, who has lost both her young son and her husband within the last ten years. She is living proof that when we allow ourselves to go through the tunnel of grief we can come out changed and joyful.