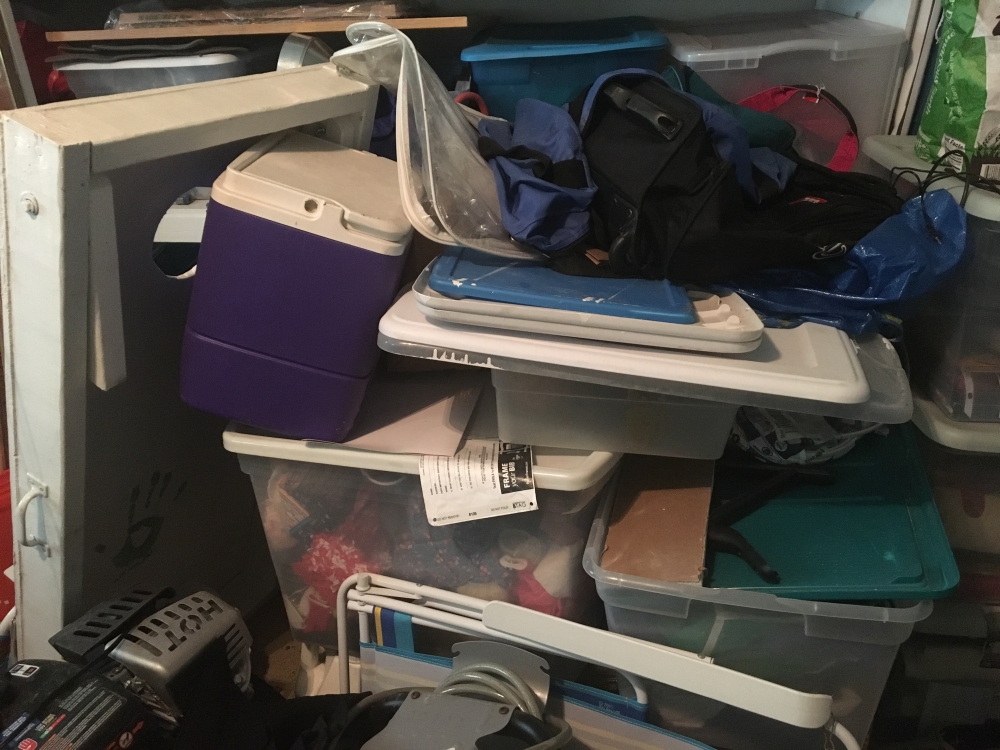 It was before google maps so I had a paper copy of the directions. As turned onto the client's street, the house screamed—you have arrived! With trash littering the front yard, several old broken-down cars in the driveway, shutters falling down, front screen door off its hinges . . .
I had arrived but was unprepared.
Unprepared for the debris both inside and outside this house nestled in an upscale neighborhood. My assignment was to unclutter years' worth of stuff. There wasn't a clear path to any of the rooms. I was in for a challenge.
Before I could attempt this daunting task, I needed to deal with the why question. Why the owner of the house couldn't throw things out.
The hoarding began after a significant loss—her divorce. After her marriage failed stuff began to pile up. Then the clutter caused significant problems. She was not able to move on in life.
Although not to the same degree, many of us can relate to this woman's need to keep unneeded items. Especially after a devastating loss.
I might not be as extreme in my not throwing away.
For me it goes something like this. Keep the house similar to the way it was when my son was alive. Then I won't be reminded of the passage of time. That works for a while.
But in the last few years I've been addressing some of the stuff issues. And I've been hauling black bags to the trash and to my favorite Christian charity.
Part of the grief process often involves stuff.
Every person is different. No one can tell another person what to keep and what to part with.
I found that saying good-bye to certain items was a process. John's clothes were the first things I gave away. I kept a few of his favorite shirts. We donated John's punching bag to a Christian group working with inner-city teens. John would have been pleased.
I was talking with a friend who had recently thrown out all her educational teaching binders. She told me she had spent hours creating these materials. And by parting with these items, my friend was acknowledging that she was in a new stage in life. Grieving the loss of her former career.
I am reminded that we can't let good things into our lives if we insist on hanging on to the old.
A time to keep and time to throw away (Ecclesiastes 3:6).
I'd love to hear your thoughts on decluttering.